Service
Food safety assessment of seafood sold at local markets
A notable example of services in this category is the onsite testing of formalin and Vibrio bacteria in seafood sold by local fishermen in the vicinity of Wonnapha Beach and Bangsaen Beach. The purpose was to showcase that the locally sold seafood was safe to consume, free from chemical and biological contaminants, which would instill confidence in consumers and increase the value of seafood sold in these neighborhoods.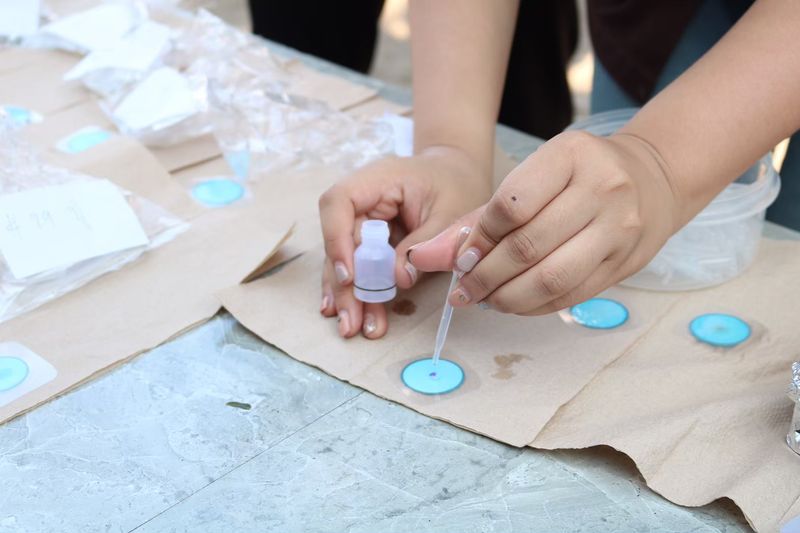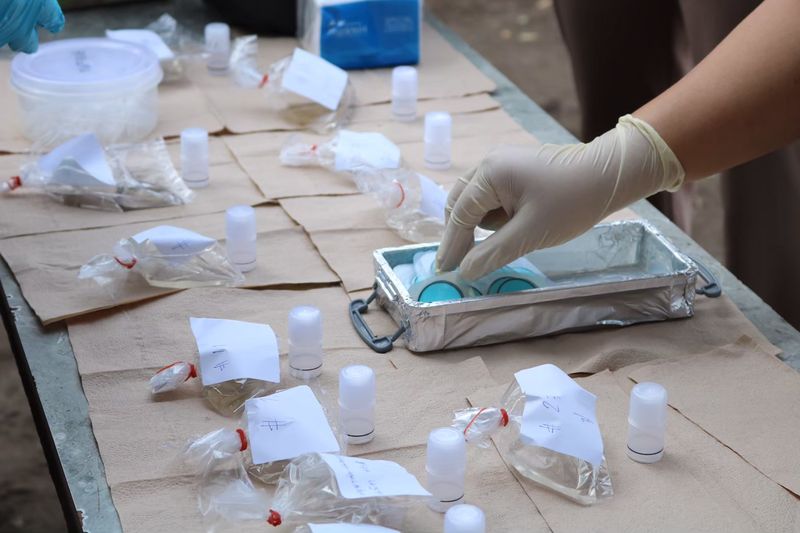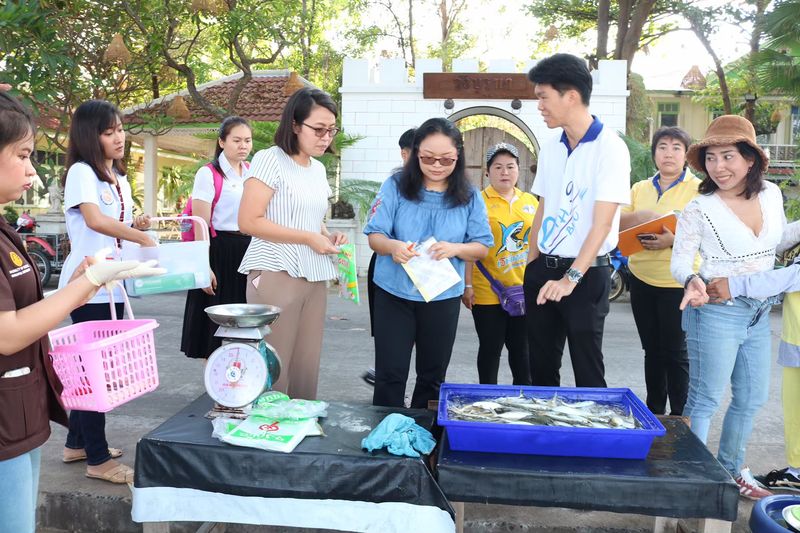 Furthermore, we developed a smartphone-based tracking and reporting system for monitoring the levels of formalin in seafood sold in the Sansuk Municipality. This project has been a collaborative effort involving four key stakeholders: researchers from the Faculty of Science and Faculty of Allied Health Sciences, Burapha University; developers of the mobile application and web application (https://www.safefood-avenue.com/) from the Faculty of Informatics, Burapha University; food safety inspection team from the Sansuk Municipality; and business owners within area. Through this smart platform, tourists can access the list of vendors that have passed the inspections and make informed decisions regarding where to purchase food. Business owners can also use the portal to arrange for food safety inspections. The positive impact of our system on this community, therefore, is expected to be far-reaching, including enhancing the community's reputation, boosting the values of local products, instilling confidence in customers regarding the safety of food items in the area, and generating more revenues for the local community and neighboring areas. Importantly, the integration of a smart reporting system into the local lifestyle is an important milestone towards to becoming a "smart city," a designation that has the potential to greatly boost the tourism economy. Finally, it should be noted that the benefits of our system extend beyond the Sansuk municipality, as the framework established can be adapted to fit the unique needs of other communities as well.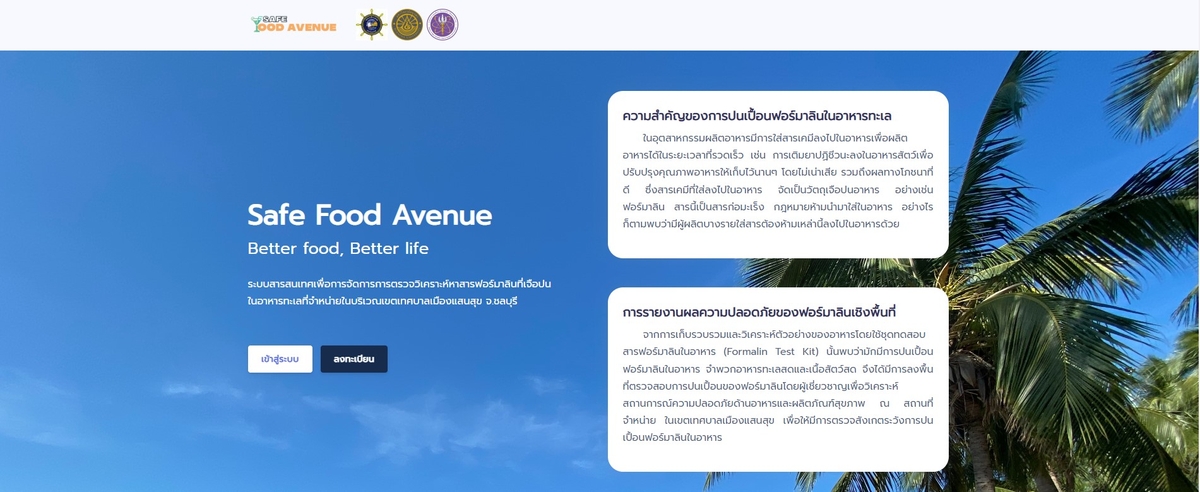 Consultations and services related to research and development of chemical and biological diagnostic kits.
Organization of workshops on related topics, such as "Hands-on workshop on the diagnosis of emerging and re-emerging diseases in ECC using cutting-edge laboratory methods."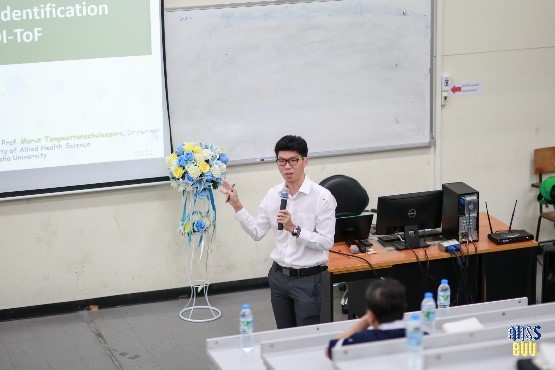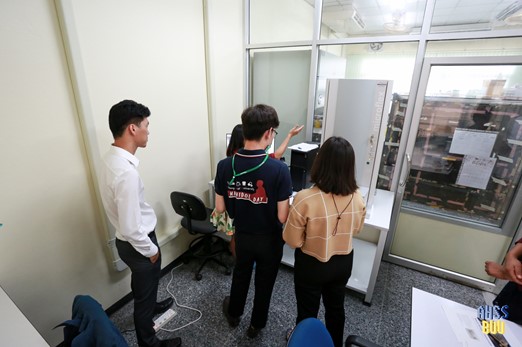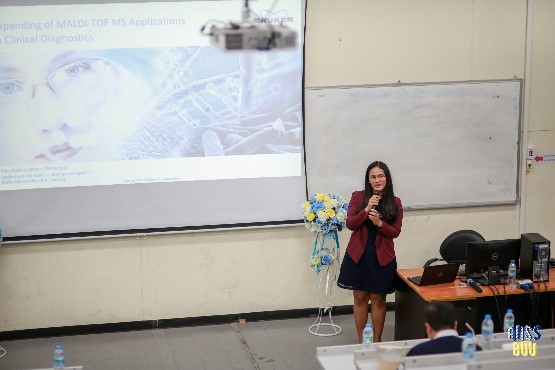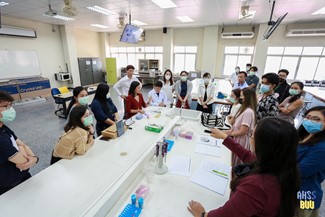 Construction of diagnostic prototypes
Construction of diagnostic prototypes for food safety, medical, and environmental applications in a standardized clean room
Rental laboratory space
We offer rental laboratory space that meets the standards for production of commercial diagnostic kits.
Our expertise
Development of diagnostic kits using techniques in chemistry
MALDI-ToF Biotyper for bacterial identification
Diagnostic kit assembly system, consisting of:

Dispensing platform for depositing reagents on lateral flow strips, suitable for use in both laboratories and large-scale manufacturing systems
Strip cutter, equipped with a durable blade capable of cutting over a million strips before requiring sharpening.

Qubit 4 Fluorometer, the most accurate platform for nucleic acids quantification. Besides DNA and RNA, the instrument can also be used to quantify proteins.
Zetasizer, an instrument for measuring particle size, zeta potential, and molecular weight
Room
Clean Room Class 100,000 (Grade D)
Clean Room Class 100,000 (M6.5): > 0.5 micron particles, below 3,530,000 particles per cubic meter (100,000 particles per cubic feet)