Rationale for Establishing
Mahidol University has received support from Innohub as part of a project that aims to strengthen Thailand's innovation-based economy, in alignment with the Thailand 4.0 policy that seeks to promote the translation of technologies from the laboratory to the industrial/commercial scale. This project is a continued effort to create new startups in 10 Thai S-Curve industries, including the medical hub industry and food processing industry, and to serve as an incubator that supports startups in advancing the technology readiness level (TRL) of their innovation to TRL7-9 (production and practical usage stages). To this end, the project offers standardized facilities and frameworks to ensure that the products and relevant operations meet the stringent quality and safety standards for medical, health, and food products. This initiative is also supported by CEMB, with emphasis on the development of commercial diagnostic kits for medical and food safety purposes based on research outputs from Mahidol University and other network members. Examples of related startups and ventures include: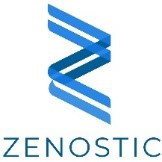 ZENOSTIC CO., LTD.
Offer contract research and contract manufacturing for communicable and non-communicable diseases for the molecular diagnostic platform including RT-PCR, RT-LAMP, DNA microarray and related reagents using in the process. Our products cover in the field of human, livestock, food processing, in-line monitoring and environmental detection.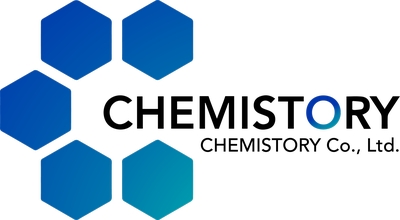 CHEMISTORY CO., LTD.
Production of detection kits for prohibited substances in cosmetics and food products. Production of chemical lateral flow kits for dry chemistry applications.

INTERNATIONAL DIAGNOSTICS CO., LTD.
Development of cell bank for the detection of tumour-derived Circulating Endothelial Cells (tCECs) by using low-volume blood specimens
In alignment with our objectives, our center is equipped with the following spaces and facilities:
Clean room Class 10,000 for production of kits
Spaces and facilities dedicated to the production of microarrays for applications involving protein and DNA, and the production of molecular diagnostic kits such as RT-PCR and RT-LAMP, etc. Also supported are relevant operations such as process design, quality control tests, and product packaging
Spaces and facilities for manufacturing of lateral flow devices, as well as their validation, quality control, and packaging
Cell culture room for culturing cancer cell lines that are used as the positive control in Circulation Endothelial Cells (CEC) of prostrate cancer screening test using magnetic sorting and immunofluorescent. Laboratory for the detection of cancer cells using magnetic sorting and fluorescent dye staining
Storage facility and space for clinical samples waste management prior to disposal
In addition, the laboratory is equipped to support the development of diagnostic kits for other diseases and hazardous substances, which opens up possibilities for new applications in medical, health, and food safety in the future.
The project provides support in the forms of laboratory space, research equipment, and standardized manufacturing facilities for the development of commercial diagnostic kits. We encourage researchers from Mahidol University and other universities in the network to leverage the resources that we offer in translating their research findings to commercial products (TRL 8-9). The nominal fees charged for space rental will provide users with a realistic understanding of expenses involved in product development, and will be allocated towards the maintenance of facilities and equipment. In line with the Thailand 4.0 policy, the products that this laboratory supports include medical devices, detection kits for applications in the food industry. Currently, our center and participating startups are working towards obtaining certification for the following standards:
ISO 9001: Quality management system
ISO 13485: Quality management system for industrial production of medical devices and tools
ISO 15189 and ISO 15190: Quality and competence in medical and forensic laboratories, safety in medical laboratory